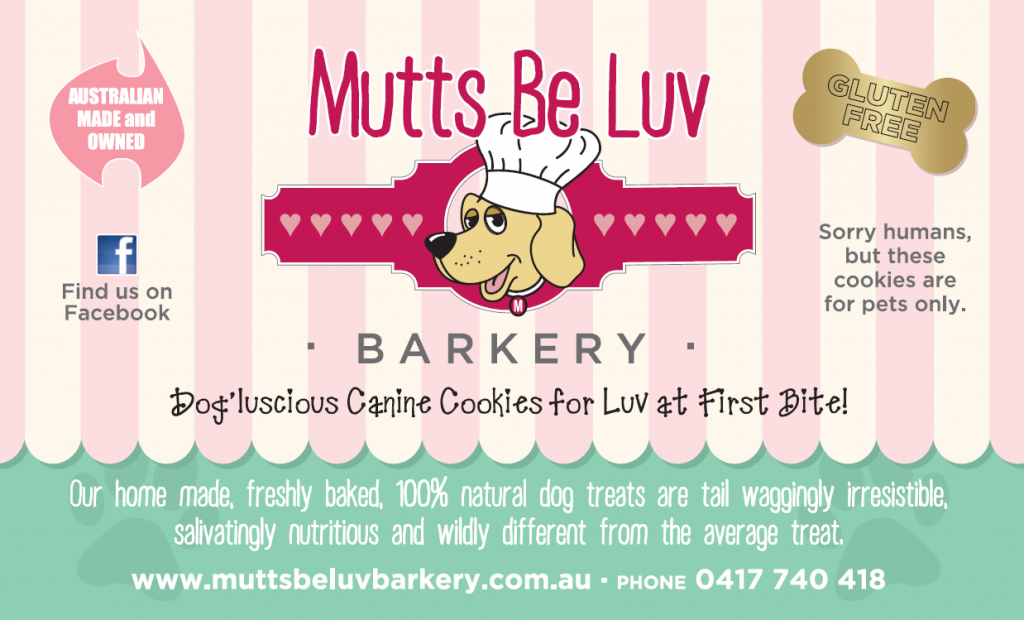 Welcome to our Artisan Dog Biscuit Barkery!
Mutts Be Luv Barkery is an exciting, fun-loving organic gourmet dog biscuit bakery bringing you and your furry luv-muttin an exclusive range of 100% NATURAL, healthy homemade dog treats using both certified and non-certified organics, free-range and supreme human-grade ingredients. Our healthy dog biscuits are unlike any other natural dog treat you will buy in today's market. Your mutt will find our natural dog treats tail-waggingly irresistible, salivatingly nutritious, wildly different from the average pack and, we guarantee the dogscerning mutt Luv at First Bite!
We use organic and free-range meats, poultry, ocean fish, fruit, vegetables, herbs and even real cheese in ALL of our healthy dog treats… REAL food, REAL quality and REAL freshness guaranteed!