WELCOME TO OUR  SITE
Golden Retrievers. Their affection is timeless, Their devotion is ageless, Their love is forever.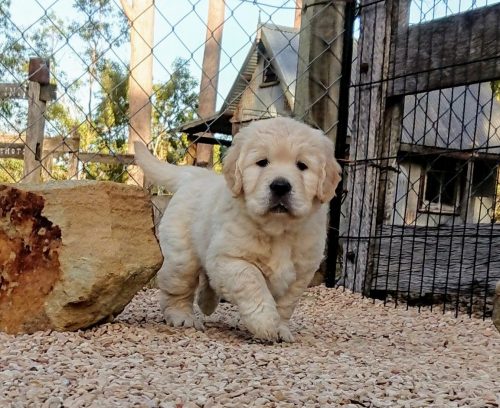 "Breeding for temperament, type and soundness"
Welcome to Filigrigold Golden Retrievers. We hope you enjoy visiting our site. We are dedicated preservation breeders situated on seven hinterland acres between Brisbane and the Gold Coast, in Queensland Australia. Our Goldens are treasured members of our family and live in our home with us. For more detailed information about us, our purpose and philosophies as preservation breeders of the Golden Retriever breed, we invite you to visit the 'ABOUT US' page on this website. (NB: Our website is still under construction and we thank you for your patience)
For ALL puppy enquiries please first go to the 'LITTERS' page of this site and read the content in full before sending an email. *Please note that puppy enquiries sent by SMS to our mobile phone or private messages sent to our personal Facebook page will NOT be answered.

Dogs Australia (ANKC) Registered Breeder Number: 4100173155
Queensland Government (DAF) Dog Breeder Register Number:   4100173155
Member of Golden Retriever Club of Queensland
~   FILIGRIGOLD  GOLDEN  RETRIEVER  KENNEL   ~
Samara and Robert Hill
Cedar Vale Queensland 4285
Ph: 0417 740 418    International: +61 417 740 418
email: filigrigold@bigpond.com  or  samara.hill@outlook.com